Lines Represented

Ametek SFMS
- Pressure Transducers, Temperature Sensors, Speed Sensors, Fuel Flow Meters, Potable & Waste System Components
https://www.ameteksfms.com/

Ametek Power and Data Systems
- Power Distribution Unit (AC Secondary Power, DC Secondary Power), Solid State Relays, Circuit Breaker Panels, Electric Motors (DC Brush Motor, DC Brushless Motors), Actuators ( Linear & Rotary), Data Acquisition Units

Ametek Thermal Management Systems :
https://www.ametektms.com/

Rotron - Air Movers and Blowers, Axial, Mixed Flow, Centrifugal, Vanaxial Tubeaxial Fans, Direct Drive Fans.
https://www.rotron.com/

Hughes Treitler - Plate Fin Heat Exchangers for Commercial & Military Engines & Airframe Systems.
https://www.hughes-treitler.com/

FMH Aerospace - Flexible Metal Hoses, Bellows, Ducts and Tubes, sheet Metal Assemblies.
https://www.fmhaerospace.com/

Airtechnology Group - Thermal Control; Heaters, Fan Heaters & Controlers. Motion Control; RVDT, Resolvers, Encoders, DC Brushed Motors, PMA Alternators. Fans; Mixed Flow, Centrifugal, Axial, Sand Savage Fan/Gear Box Cooling.
https://www.ametek-airtechnology.com/
PDT - Liquid Cooling Systems (PAO, EGW, PGW, Freon, Jet Fuels, Hydraulic Oils). Thermal Management Components (Accumulators & Reservoirs, Pumps, Purge/Fill Systems, Thermal Control Valves).
https://www.pd-tech.com/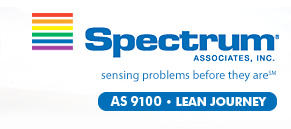 Spectrum - Build to Print Hydraulic Fuel Assemblies, Manifolds, Breakaway Valves, Pressure Switches.
https://www.spectrumct.com/